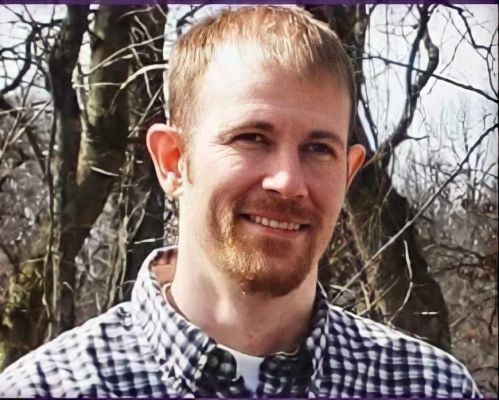 744-798 Gay St, Williamsburg, Ohio, 45176
Their Name
Nathan Christopher Earl McMellan
Age at Time They Passed
35
Your First & Last Name
Cheryl McMellan Allen
Relationship to Loved One
Parent (Biological, foster,step)
Tell us what they were like before they developed a substance use disorder*
Nate was a great person with a huge heart. He was hilarious and had the quickest wit. Growing up I always said he had more friends than anyone person I knew. He always smiled and found the good in almost everything. Nate was an amazing brother, husband and especially father. His son Ethan was his life. Nate was so compassionate to everyone. He was highly intelligent and just an all around great child.
Tell us about their struggles with substance use disorder
Nate was a brain tumor survivor. His surgery at the age of twenty left him with moderate paralysis on his left side, loss of vision left of center in both eyes, severe seizures and chronic migraines. He was prescribed opiates for 13 years and during that time displayed to physicians signs of abuse. He had a vagal nerve stimulator implanted and a pain pump. Finally he had exhausted all his physicians and was abruptly cut off medication including filling his pain pump. Nathan was a very private person and his I didn't know of his use of Heroin and didn't learn of this until after his passing. With a disability payment he was unable to buy medication so he turned to Heroin. I didn't know he has overdosed until his autopsy report came back 12 weeks later. I would have stopped the earth if only he would have told me.
What made them smile?
His son Ethan and his family. He loved the Cincinnati Reds. He was crazy about his cat Sarah and just having fun. He could keep you laughing he was hilarious.
What do you miss the most about them today?
Everything, his smile, his laugh, his smell (he always smelled so good), his quick wit and his daily phone calls and when I picked up hearing " hey momma whatch ya doin". He had a bad memory so I usually had to tell him a recipe again so I could help him cook. I miss everything about Nate, my first born and the beautiful 3lb 8oz amazing little boy that made me a mom.
If you had a chance to say one more thing to today what would it be?
Please get help early as soon as you even think you have a problem, scream it from the rafters and have faith that with early help and support from family and community facilities you can beat this demon. AND NEVER GIVE UP ON YOU CHILD, try, try and try some more.
Considering donating in memory of Nathan Christopher Earl McMellan who life was cut short at the age of 35 sadly.
Our nonprofit have been using our donations since 2014 to help end the stigma around substance use disorders, to assist those struggling find help, to assist with sober living and also purchasing and donating urns to families who can't afford the cost. This is just a partial list of where our donations go.
Consider donating to help our cause by clicking here to donate via Facebook or clicking here to donate online.
Add your loved one who passed away to a substance use disorder. Memorials give families and friends the chance to remember the lives of loved ones lost to substance use disorder.